Message From The Festival Director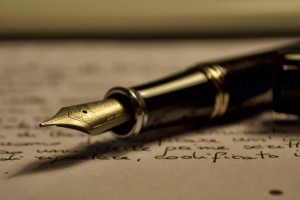 Does it get easier every year? Friends ask as our litfest draws closer. The answer is an emphatic no. The only year it was different was the first, because for all of us in the team, this was unknown territory. Our naivete led us to dream some impossible dreams, but by the second year, all of us, now veterans in organising an international literary festival, were wiser.
Yet the stress levels remain the same as D Day approaches, and however many deep breaths you take, the panic attacks remain: Mr X, the writer from England, forgot to sign his visa form (and he was perplexed the Indian embassy refused to accept it). Ms Y, the French writer, didn`t even apply for a visa. 'I`ll get it on arrival,' she said, forgetting that India is not part of the European Union. Mr Z at the last minute accepted an invitation to speak in Japan, so could he please come via Tokyo instead of Heathrow?
All this is par for the course. But the joys outweigh the stresses, particularly in getting to know, first through email, then in person, writers one has read, and admired for years. Like Germaine Greer. I give her an idea for a talk. 'It`s the worst idea I have heard,` she says diplomatically. We then spar a bit, and come up with something that satisfies us both. She also fondly remembers her time in Mumbai in the 1980s teaching at college. Can there be a reunion?
Vikram Seth accepts his Poet Laureateship in verse. Before that he sends me pictures of his cat, a really beautiful creature. I remember V S Naipaul too had a cat, and wept on the Tata Theatre stage when he remembered its death.
I go to see Kiran Nagarkar one evening. 'We have come to a decision about the Lifetime Achievement Award.' I tell him. 'Anyone I know?' he asks. 'Someone you know rather well,' I say, `really, really well,` All credit to his modesty that he is genuinely surprised that it`s him I am talking about.
You will meet them now in person. You will get to meet over a hundred other writers who were only names on a page until today.You hold in your hand the key to a wonderful world.
Anil Dharker
---
Committee
Anil Dharker

Anil Dharker is a Mumbai-based writer and columnist. At various stages in his life, he has been an engineer on the academic staff of the University of Glasgow, a consultant in a Mumbai architectural firm, a film critic and censor, a promoter of New Cinema with the National Film Development Corporation and an editor successively, ofDebonair, Mid-Day and Sunday Mid-Day, The Independent,and The Illustrated Weekly of India. Dharker has worked in television as producer and anchor, as well as head of a news television channel, then poised for takeoff. He was also, briefly, creative director of the Zee Television network. He is still remembered for his long stint as TV critic at The Sunday Observer, where readers, viewers, producers, Doordarshan directors-general and ministers found his column the one they loved to hate. These were reprinted in an anthology by HarperCollins titled Sorry Not Ready:Television in the Time of PMdarshan. Dharker has written a coffee-table book on Goa; a biography of industrialist OP Jindal, The Man Who Talked To Machines; and a book on Mahatma Gandhi's Dandi March, The Romance Of Salt. Recently, he brought out an anthology, Icons: The Men & Women Who Shaped Today's India.

Shashi Baliga

Shashi Baliga is a journalist with restless feet. After working with various newspapers and magazines, she is now exploring long-neglected passions, including books, travel and smelling the roses (she is also interested in real-time gardening). Her last assignment was as Editor, Sunday Features with the Hindustan Times, Mumbai. Before that, she was Editor of Filmfare magazine for four years, and has worked with Savvy and Femina magazines, as well as The Independent and The Metropolis on Saturday papers. She writes for a variety of publications and lectures on journalism at the Xavier's Institute of Communication, Mumbai.

Quasar Thakore Padamsee

Q is a theatreholic. A director, producer, trainer and, most importantly, avid watcher of all things theatrical. In the past he has been curator of the theatre section for the Kala Ghoda Festival, Prithvi Festival platforms and the Mumbai Theatre Utsav. Internationally he has worked on Tim Supple's critically acclaimed A Midsummer Night's Dream, Toby Gough's smash hit The Merchants of Bollywood and most recently, the aerial drama Mind Walking. In Bombay his plays Project S.t.r.i.p. and Khatijabai of Karmali Terrace have been running for many years.

Amy Fernandes

Amy Fernandes is Editorial Director with Jade, a monthly South-centric lifestyle magazine. She considers herself a 'magazine' person, having created, conceptualised and edited as many as five different target audience magazines at one time: Time N' Style, It's a Guy Thing, Femina Sri Lanka, Femina Allure and Kidzone.She was Editor of Femina after which she left to set up her own content development outfit.

Antoine Lewis

Antoine Lewis is a Food & Wine writer and columnist. His love of good food is matched by his love for digging into the origins of dishes and the cultural practices and histories that shape what we eat and why. Apart from being a regular contributor to a variety of national and international newspapers, magazines and websites he has been the Editor of Savvy Cookbook, Food & Drink Editor, Paprika Media and Editor of burrp.com.

Dr. Vinod Kumar Budhiraja

Dr Vinod Kumar Budhiraja I.T.S is an independent telecom professional who has been employed in both the public and private sector in India and abroad. Over his long career he has been General Manager of MTNL; General Manager Telecom, Kashmir; a member of the Executive Committee of Association of Business Communication of India (ABCI) and the Chairman of the Public Relations Society of India, Bombay Chapter (PRSI).

 

Reena Agrawal

A lecturer by profession Reena is Visiting faculty teaching Sociology to Mass Media students in Mumbai.

Carlin Carr

Carlin Carr is a writer, editor and researcher focusing on urban development and innovation in South Asia. She has written for The Guardian, Next City, the Global Urbanist and is a regular contributor to the Ford Foundation initiative on inclusive cities, Urb.im. She also teaches writing online for Post University. Carlin first came to India on a Rotary Ambassadorial Fellowship in 2008 and began working with a shelter for street children in Juhu, which is the main reason she returned in 2011. Originally from the U.S., she has lived in Ireland, Italy and India, and apparently has an affinity for places that start with "I."
Tanvi Kanchan

Tanvi Kanchan has been a part of Literature Live! since 2014. Having previously written for Rolling Stone India, DNA YA! and the Times of India NIE, she is currently studying Mass Media in Mumbai. Her interests include anything to do with the written or spoken word, music, and doing things that intimidate her.
Tasneem Vahanvaty

As an arts consultant since 2002, Tasneem has drawn on her arts administrative experience to provide strategies that have empowered various contemporary artists from India to advance their careers locally and internationally.

As a senior arts lead at British council for 10 years, she has developed knowledge, networks and expertise in the cultural and creative economy space along with developing strong relations with corporate and government funding agencies.

Aside from being a part of the Literature live! Team, Tasneem also consults with arts organisations on their strategies and curation of content.